<![if !supportEmptyParas]> <![endif]>
<![if !supportEmptyParas]> <![endif]>
<![if !vml]><![endif]>
<![if !vml]>

<![endif]>Business Services and Outsource Specialists
<![if !supportEmptyParas]> <![endif]>
<![if !vml]>

<![endif]><![if !vml]>

<![endif]><![if !vml]>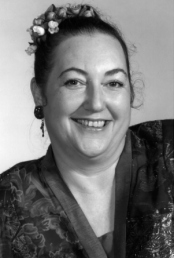 <![endif]>
---
Bobbie Christmas has been an editor, author, reporter and freelance writer for more than 25 years. She has won many awards, including being named in Who's Who In The Southeast since 1995.
Bobbie worked as a senior editor for a national trade magazine, managed a corporate communications department for one of the world's largest engineering/construction firms and supervised a marketing firm's audiovisual department. She wrote and sold radio commercials, and was the news editor for a weekly newspaper as well as the copywriter for hundreds of flyers, brochures, advertisements and publicity releases.
As Vice President of the South Carolina Writers Workshop, Bobbie was its conference chair. She founded the Roswell Writers Workshop, now known as the Tri-County Writers Workshop, and publishes the Writers Workshop Newsletter. Bobbie also speaks at writers conferences and teaches creative writing. She has edited and/or critiqued hundreds of fiction and nonfiction articles and manuscripts, many of which have been published. She sits on the Board of Trustees of Georgia Writers, Inc.
Bobbie's writing has appeared in dozens of publications. Her clients' manuscripts have also appeared in many publications. Her many honours include Best Editorial (1992, Carolinas Association of Business Communicators) and First Place, Nonfiction (1991, Reader's Digest Workshop).
<![if !vml]> <![endif]><![if !supportEmptyParas]> <![endif]>
<![if !supportEmptyParas]> <![endif]>
<![if !supportEmptyParas]> <![endif]>
<![if !vml]> <![endif]><![if !supportEmptyParas]> <![endif]>
<![if !supportEmptyParas]> <![endif]>
<![if !supportEmptyParas]> <![endif]>
<![if !vml]>

<![endif]>
1419 Lepage Ave. l Ottawa, Ontario l K1Z 8M8
613-722-6091 l 613-769-1680
http://grit8.tripod.com/mgaulden.htm
<![if !supportEmptyParas]> <![endif]>
<![if !supportEmptyParas]> <![endif]>
<![if !supportEmptyParas]> <![endif]>
<![if !supportEmptyParas]> <![endif]>
This site created and maintained by:
<![if !supportEmptyParas]> <![endif]>
<![if !vml]>

<![endif]>
<![if !supportEmptyParas]> <![endif]>